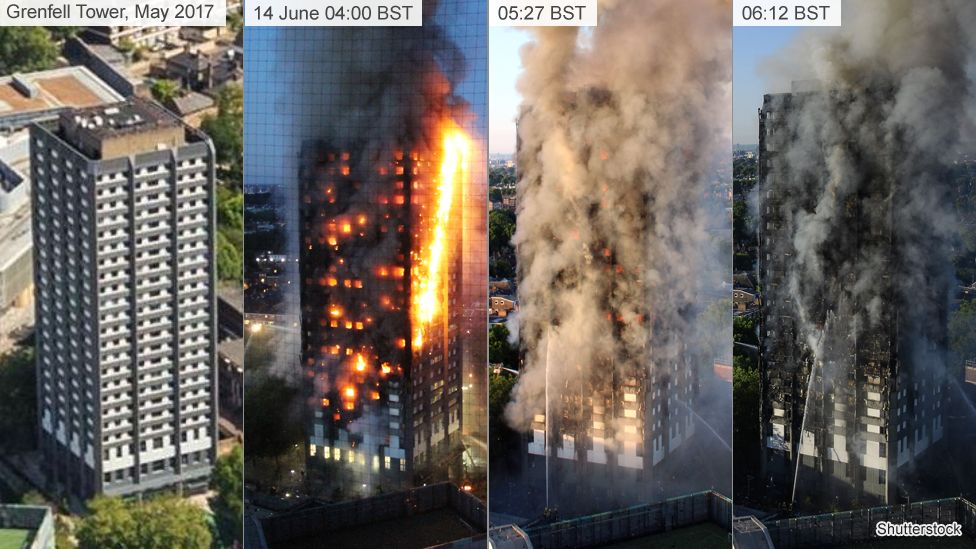 More than 200 firefighters were called to the blaze in the early hours of 14 June 2017.
Government promises £5,500 for every household left homeless by the fire
London Mayor Sadiq Khan says the disaster was a "preventable accident"
Minute's silence to be held on Monday at 11.00am
Chancellor says Grenfell Tower cladding was banned on high rises
The protesters have demanded:
A written commitment from the council on immediate rehousing of Grenfell Tower Fire, within the borough
Immediate release of funds to cover welfare and all losses suffered by the victims
Commission investigation into the recent refurbishment of the tower
Release full list of victims so families can bereave the dead
Commission investigation into all similar buildings in the borough to identify fire, health and safety risks and put in place immediate control measures.
Speculation has focused on the role that cladding apparently used in a recent refurbishment of the tower may have played in the fire.